Group Therapy
As a Certified Group Therapist and a member of Houston Group Psychotherapy Society, Damian has experienced what research clearly shows: group therapy can be a powerful counseling tool.  He offers group therapy for both couples and individuals, providing an additional support network for participants.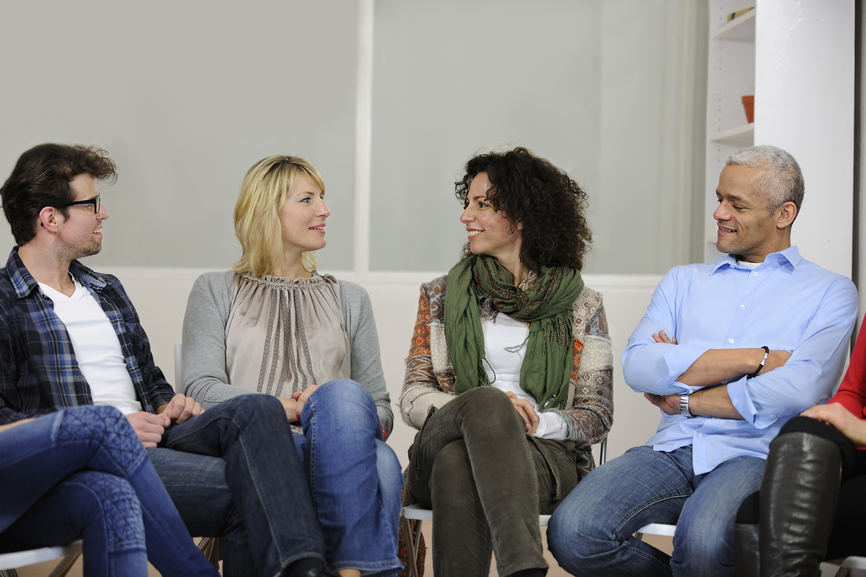 In a supportive environment, you can get support from others going through similar struggles and gain insight into your own relationship by listening to other couples' histories. You'll learn more about Imago techniques and practice new communication and awareness skills.
Damian's focus is guiding the group towards constructive, insightful conversations, allowing everyone a chance to be heard, and ensuring every couple feels safe to share their experiences. Over time, group members often develop a strong bond and a feeling of community, providing an additional support network to couples.
Commons topics of conversation in Group Therapy include:
Conflict resolution
Stress management
Sexuality
Parenting
Communication
Financial Stresses
Damian recommends that couples first attend a relationship workshop in order to learn the theory and practice of Imago Therapy before joining group therapy.
Average couples group sizes are between 3 and 5 couples and meet one evening each week for 10 weeks in a row (except holidays). Individuals group therapy (e.g., men or coed) is generally between 3 and 8 people.  Damian will work to find a group that best fits your needs, whether in his practice or through a referral to a Certified Group Therapist colleague.
Not sure what's the right fit for you? Call 713.409.8111 or email Damian for a free consultation.