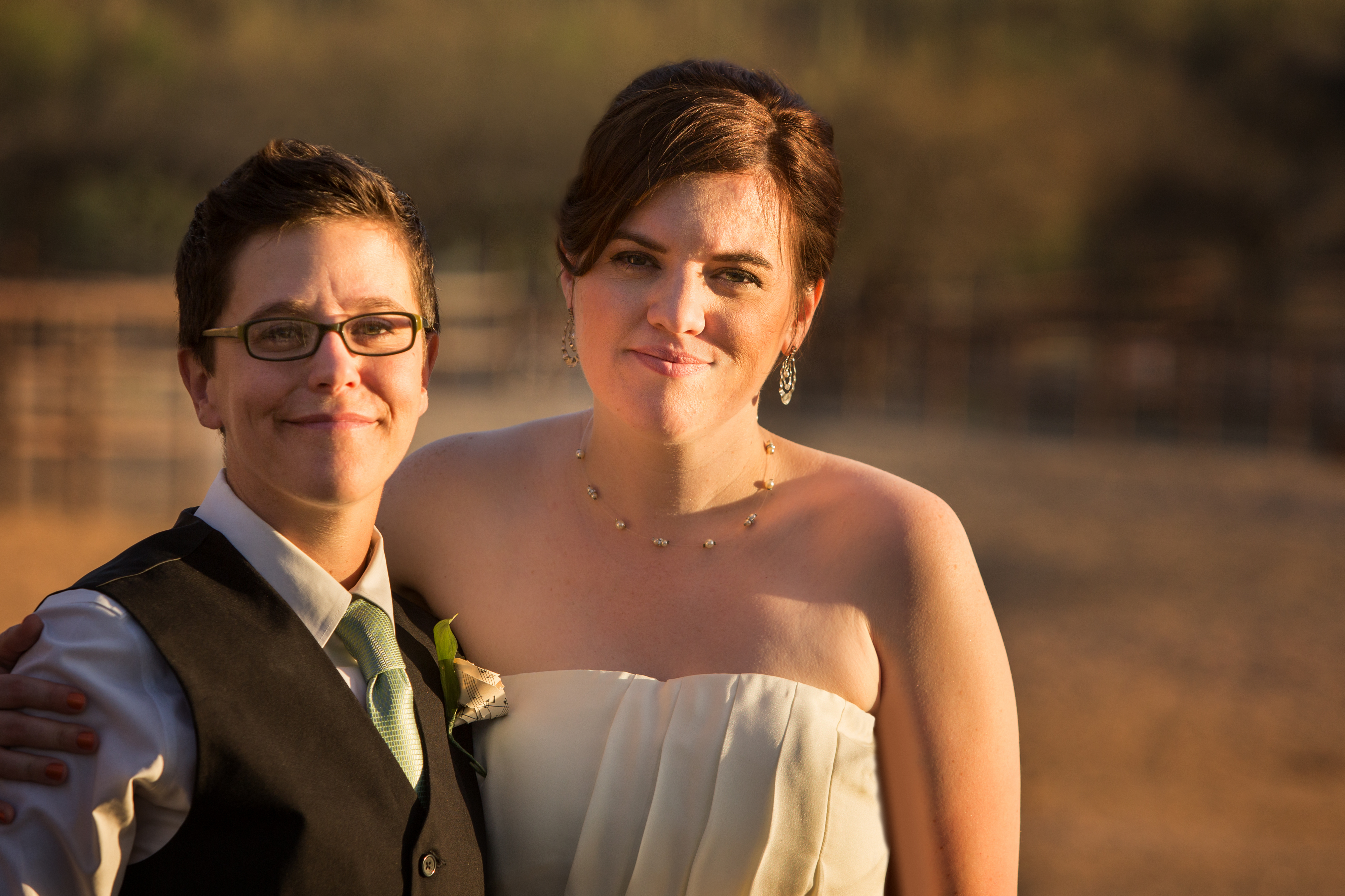 It has never been easy to be in an LGBT relationship, especially if you're living in Texas. Couples have always had extra pressures to define their relationship (or keep it a secret). Societal changes over the years have allowed for some great progress in accepting and allowing LGBT couples to express their love, but many LGBT couples still feel isolated or like they have extra pressure on them.
Case in point: the recent legalization of same-sex marriage.
"When Are You Going to Get Married?"
The Supreme Court's landmark decision allowing same-sex couples to marry has been a wonderful milestone in the world of LGBT rights. But many couples have discovered that it comes with an unexpected side effect – new pressures and expectations for people in LGBT relationships.
Now that marriage is an option, same-sex couples have been facing more pressure to tie the knot. I'm sure you'll need both your fingers and toes to count the amount of "So when are you getting married?" questions you received if you were in a committed relationship when same-sex marriage became legal in America. And although we know that your family members, loved ones, and Facebook friends mean well, it's still an awkward question for any couple.
In fact, many LGBT individuals, while being thankful for having the right to get married, have no desire to rush into marriage. And this extra pressure may take its toll on your relationship, especially if you and your partner have different ideas about what the future holds.
If you and your partner are dealing with pressures and expectations that are affecting your relationship, consider talking to a Houston relationship coach. Getting married is a wonderful celebration and commitment of your love – but for any couple, marriage should only be considered when the time is right. Rushing into marriage is risky for any couple.
Hard to Relate
On top of the pressures to define your relationship, you may feel like you have to constantly explain your relationship and your relationship problems to your friends or family members who are heterosexual.
Let's think of one quick example. You and your partner are having difficulties displaying your love for each other. You feel closed off and things are getting stale in the bedroom. So what do you do?
For many hetero couples, the answer is easy: go on a romantic getaway, take a sexy dance class, have a romantic picnic in the park, or one of a million other options. But even with the progress that the country has taken in accepting LGBT individuals and couples, many still harbor a lingering fear or awkwardness about taking their relationship to the streets, especially to gain intimacy.
That's something a hetero couple does not usually think about or can relate to.
Relationship Coaching for LGBT Couples
Remember that whether you and your partner are married, engaged, or dating, your relationship is still legitimate and valid. Only you can define your relationship. But sometimes, not being able to relate to other types of relationships can feel isolating. Where do you turn when you want to grow your relationship with your partner?
We're here to help. Our online resources, relationship education workshops, and counseling sessions are open to all couples who are looking to learn more about the essential components of a successful relationship.
https://www.houstoncounselingmarriage.com/system/wp-content/uploads/Depositphotos_24714479_original-1.jpg
2666
4000
Damian Duplechain
https://www.houstoncounselingmarriage.com/system/wp-content/uploads/houston-logo2-1-1.png
Damian Duplechain
2016-08-26 09:00:44
2016-08-31 14:23:28
Navigating Unique Pressures for LGBT Couples