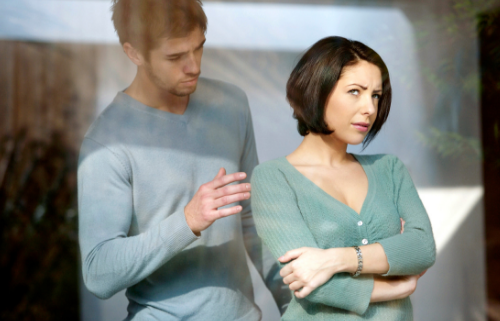 In Houston marriage counseling, one of the toughest relationship problems I see my clients face is infidelity. It most often takes a long time to rebuild trust, reestablish open and honest communication, and heal from the indiscretion. It is a PROCESS.  But here's the good news: it's very possible if both people want to do their work around it, and also have a competent, professional specialist like a Houston marriage counselor. "In fact, you can save your marriage and emerge with a stronger and healthier relationship than you had before.
Don't separate. You can't work on your relationship problems if you are away from one another. You need to work on communicating and feeling connected again.
Be patient. If you cheated on your spouse, you may need to be accountable for your whereabouts at all times, answer tough questions, and deal with unexpected emotional outbursts. Don't put a timetable on their recovery, and try to understand where they are going from.
Be honest. You may be tempted to keep the details hidden, but this will just create lingering doubts for your spouse. In my work Houston marriage counseling, I help both partners learn to communicate their feelings and needs in an open and respectful way.
Stay committed. Rebuilding a relationship isn't possible unless both parties are on board. You can save your marriage, but you have to be willing to work for it.
Seek Houston marriage counseling. This is an issue that's hard to confront without professional help. A therapist can help guide the process and teach you the relationship skills you need to get your marriage back on track.
If you're looking for help, visit the Center for Marriage & Family Relationships today for Houston marriage counseling.
https://www.houstoncounselingmarriage.com/system/wp-content/uploads/Canva-Blog-Post-Image-17.png
333
500
Damian
https://www.houstoncounselingmarriage.com/system/wp-content/uploads/houston-logo2-1-1.png
Damian
2011-08-17 22:45:03
2019-02-07 13:06:32
Houston Marriage Counseling: How to Save Your Marriage after Infidelity